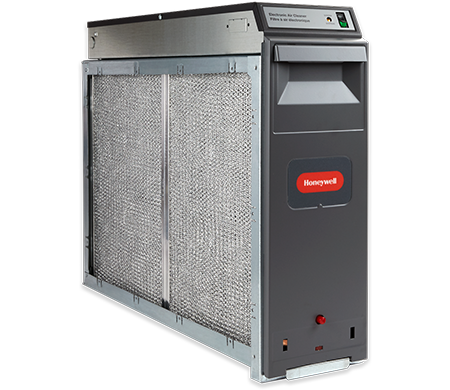 ELECTRONIC AIR CLEANER
Looking for an affordable solution to keep your air clean? Our Honeywell F300 electronic air cleaner works efficiently to capture up to 99% of the airborne particles that pass the air through the filter.
Not only is it extremely efficient and powerful, but requires very minimal maintenance. No filters needed!
FEATURES:
3-stage filtration system
Captures up to 99% of airborne particles from the air passing through the filter
Renewable and eco-friendly
No replacement filters needed
Honeywell offers an exclusive 10-year Clean Coil Guarantee
Five-year warranty
Professional installation3-stage filtration system
Captures up to 99% of airborne particles from the air passing through the filter
Renewable and eco-friendly
No replacement filters needed
Honeywell offers an exclusive 10-year Clean Coil Guarantee
Five-year warranty
Professional installation